Quit F***ing Up Your Steak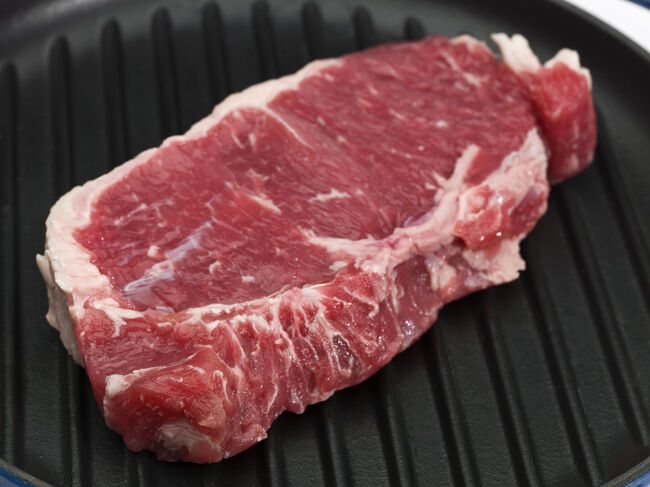 When you fire up the grill this season, you don't want to be one of those rookies who cooks dry, tough steak. So here are the mistakes to avoid when grilling steak so you get the perfect steak every time.
Mistake 1: Not using enough seasoning - Lots of folks are afraid of overdoing it with spices, but since you can't season the inside of the steak, you don't want to play it safe on the outside. Instead, season the meat heartily on both sides 35-40 minutes before cooking.
Mistake 2: Cooking steak cold - Don't pull it from the fridge and toss it on the grill, instead let it warm up to room temperature first for 30 minutes to two hours to help it cook more evenly
Mistake 3: Getting the wrong cut - Different cuts require different cooking techniques, so don't treat them all the same or you won't get the best possible flavor. So learn the cuts you prefer and how to best prepare them. A good rule of thumb is that the higher the price point, the more likely it's meant to be fried, but the butcher can also give you advice if you're lost.
Mistake 4: Choosing a lean cut - Lean steak cuts tend to be dry and tough, since fat provides most of the flavor. So stuck with a steak with a healthy amount of marbling and it'll be more tender and juicy.
Mistake 5: Turning the steak only once - It's a myth that the best way to keep a steak tender and juicy is to only flip it once. You're better off turning it multiple times because those flips allow it to cook more quickly - up to 30% faster than the one-flip method - and it'll be juicier.
Source: Fox News

Morning Adjustment BLOG
Want to know more about Morning Adjustment BLOG? Get Eric's official bio, social pages & articles on Z-98!
Read more