Watch Studio Footage Of Metallica Writing And Recording "Am I Savage?"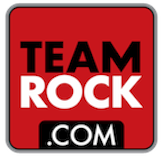 Metallica have released a video showing the band working on their track Am I Savage?
It features on the 10th studio album Hardwired… To Self-Destruct, which launched in November last year.
The studio clip shows the band laying down ideas for the track, which originally had the working title Sawblade.
While working on the riff, James Hetfield says: "It's one of those riffs that's either horrible or is great but needs a lot of work. It's just so jerky, but if we make it into a song that's all like that I think it might be OK."
The clip also shows Hetfield, drummer Lars Ulrich and bassist Robert Trujillo jam through sections of the track and later focuses on guitarist Kirk Hammett working on the solo. Watch it above.